ryan sarver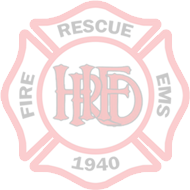 Lieutenant
Lt Ryan Sarver grew up in the Village of Roscoe, graduating from Harlem High School, after college Ryan joined the department in April 2011.
He was promoted to Lieutenant in March 2017, and then was promoted to EMS Coordinator in June 2017. Ryan became an EMT-B in 2009 and a Paramedic in 2014.
Ryan is Illinois State Certified as a Basic Operations Firefighter, HazMat Technician and IC, Instructor I, and Fire Apparatus Engineer. He has completed several fire related classes through IEMA to be trained in Emergency Management. Ryan is a certified CPR/ACLS/PALS Instructor through the American Heart Association and teaches/coordinates community classes for the fire department.
Ryan is currently employed full-time at Harlem-Roscoe Fire along with a part time job with Swedish American EMS. Ryan and his wife, Brianna, have been married since 2012 and have two children named Callie and Liam.