jordan stark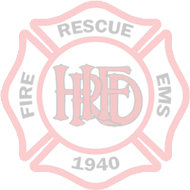 Lieutenant
Lt. Jordan Stark joined Harlem-Roscoe Fire in 2005. He was promoted to Lt. on June 25, 2019. He became a EMT-B in 2007 and Paramedic in 2017.
Jordan is state-certified FF3, Ropes Operation, Trench Operations, and Hazmat Operations. He is NIMs compliant. He was a member of the HRFD Extrication Team from 2007-2010. He has taken many fire classes over his career with the department. He is also a member of the Safety Team.
Jordan lives in Roscoe with his wife, Alison and their two children, Dexter and Miazie.
Jordan will wear the same helmet number, 724, as his late father, Lt. Bob Stark, wore when he served on the department.