kyle swanson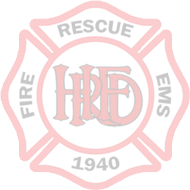 Lieutenant
LT Kyle Swanson joined the department in January of 2018 in a paramedic role and worked his way into a probationary firefighter role. He was sworn onto the department in August of 2018. Kyle was promoted to Lt. on July 27, 2020.
Kyle joined the fire service in 2009 and previously served with Pecatonica Fire Department, and Stillman Valley Fire Department. Kyle also served as a flight paramedic in 2017 with Air-Evac Lifeteam. He has been a paramedic sinc 2013 and is currently a Nationally Registered Paramedic. Kyle is an IL State Certified FFII, Hazardous Materials Operations, Instructor I, Water Operations, and Watercraft Tech, and Fire Service Vehicle Operator. Kyle is also a cleared apparatus/pump operator with HRFD. Kyle has taken numerous classes through IFSI Fire College including Fire Stream Dynamics, SCBA, and Coordinated Fire Attack.
Kyle was appointed the lead of the HRFD RIT team by Battalion Chief Patrick Trollop, to develop team members and new training. Kyle was a member of the 2018 HRFD Crunch Time Extrication team, with the team earning 1st Place Overall in the competition. Kyle is currently working towards finishing his Associates Degree in Fire Sciences. Through the Illinois Fire Chief's Association: Educational and Research Foundation Scholarship Program, Kyle was awarded a $1000 scholarship from the IFCA Educational/Research Foundation Charity Basketball Scholarship. Kyle married his wife Kayley in September of 2017.