Chris Witcik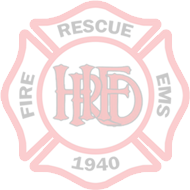 Lieutenant
LT. Chris Witcik joined the Harlem Roscoe Fire Department in 2015. He was promoted to the rank of Lieutenant on September 27, 2021.

Chris grew up in Machesney Park and graduated from Harlem High School in 2009. Chris earned his Associates Degree from Rock Valley College in 2012, and went on the earn his Bachelor of Science Degree in Economics from Northern Illinois University in 2014. Chris became an EMT in January of 2018, and a Paramedic in March of 2020. Chris holds state certification in Advanced Technician Firefighter, HAZMAT Operations, Vehicle and Machinery Operation, and Instructor I. Chris was elected as the Treasurer of the Harlem Roscoe Firefighters' Association in January of 2022.

Chris is currently a full-time FF/Paramedic with HRFD, and also works part-time as a fork lift operator at Americold Logistics in Belvidere on his off days.