Don Shoevlin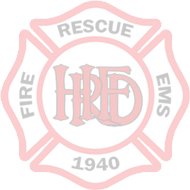 Fire Chief
Chief Donald Shoevlin's background was extensive when he was hired to lead the Harlem Roscoe Fire Protection District on January 1, 2008. He had 19 years in the fire service as a volunteer. Outside the fire service he also holds a strong background as a business owner.

Chief Shoevlin has always been and continues to be a strong advocate of training and safety. He holds numerous certifications with the Illinois State Fire Marshal's office and through FEMA. Chief Shoevlin is a member of the International Association of Fire Chiefs, a past President of the Illinois Fire Chief Association, Winnebago Chiefs Association, Winnebago County 911 ETSB and MABAS Division 8. He also has proudly served on numerous boards in the community where he resides.

Chief Shoevlin is married to Tammy and both are continually active in volunteer work. They have been married for 43 years and have four children, Michelle, Kelly, Steve, and Laura. All are married to wonderful individuals who have become outstanding members of our family and raising families of their own. In fact, we are proud grandparents of Dylan, Ella, Jordan, Jaylen, Emersyn, Adelyn, Camden, Kayleigh, and Olivia.

Chief Shoevlin has appreciated the dedication and professionalism of the men and women who serve our District. He has brought fresh ideas to enhance an already tremendous department in which he takes great pride. We remain proactive in making continuous firefighting/EMS training a high priority, as well as strongly encouraging members to further their education and broaden their leadership skills. We have worked tirelessly with assuring we are able to provide our members with the most up to date facilities and equipment to be able to do their job professionally, expediently, safely, and efficiently. We have been able to maintain a fleet replacement program, increase staffing, keep both fire and EMS equipment updated and remodeling all three stations to meet not only the needs of today but that of the future.

In the areas of health and wellness, our officers continue to make strides in researching and putting into motion fitness programs that focus on preventing injuries through proactive measures, while also instilling an awareness of the importance of how good mental health plays a significant role in a members' ability to remain focused and ready to take on any day's challenges. This is evident in the current Chaplain program and employee assistance program (EAP) in place.

It is my intent and pledge to stay abreast of new technologies and techniques, to seek out creative solutions to issues that arise, to communicate to the public regarding the departments activities and how citizens may protect themselves and maintain safety in their daily lives. I remain stout to meet the districts mission of providing the highest standard of service through prevention, training, education, and emergency services. I will continue to maintain the long-standing excellent service Harlem Roscoe Fire District citizens and visitors have relied on.