Jason Street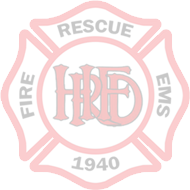 Lieutenant
Lt. Jason Street was promoted to Lieutenant on June 27, 2022. Jason has been a member of the Harlem-Roscoe Fire Department since December 2015.

He began his fire service career with North Park Fire in August 2012. While there he obtained his Firefighter II certification and Illinois EMT-Basic license. Jason joined Harlem-Roscoe while also enrolled in the Swedish American Paramedic program. He completed the course and obtained his State Paramedic license in December 2016. Jason has completed certifications for numerous Illinois State Fire Marshal courses including: Fire Officer 1, Instructor 1, Vehicle Machinery Operations, Hazardous Materials Operations, Rope Operations, Advanced Firefighter, and Fire Apparatus Engineer.

Jason works part time for Harlem-Roscoe and is a full time firefighter/paramedic for the Schaumburg Fire Department since July 2019. Jason lives in Roscoe with his wife Megan and 3 kids: Lily, Marley, and Jaxson.