John Bergeron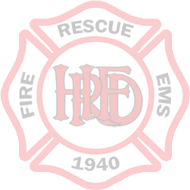 Deputy Chief of Administration
Deputy Chief John Bergeron is the Deputy Chief of Administration for the Harlem-Roscoe Fire Department. He is a lifelong resident of Roscoe, graduating from Hononegah High School. He joined the department as a cadet in 1981 and became a Firefighter in July 1983. He was promoted to Lieutenant in 1992 and to Captain February 4, 2006. On February 21, 2009 he was promoted to Deputy Chief. In July 2010 he became a paid full-time member with the department. John became an EMT in 1984 and a Paramedic in 1988.
John is State Certified as an Advanced Technician Firefighter, Hazard Materials Operations, Instructor II, Fire Officer II, Vehicle and Machinery Operations and Trench Operations. He has taken classes at Rock Valley College in pursuit of his Associates Degree. John currently sits on the Region 1 EMS Advisory Committee, Swedish American Hospital EMS Advisory Committee and Swedish American Hospital Chest Pain Center Committe. He is Vice President of MABAS Division 8, Member of the Illinois Fire Chiefs Association and past President of Winnebago Fire Chiefs Association.
He received the Roscoe VFW Firefighter of the Year Award in 1991 & 2008. John received the NIEMS Paramedic of the Year in 1997. He also received the 2009 HRFD Firefighter Choice Good Service Award.
John and his wife Deann have two children, Ashlee and Dalton. and one granddaughter Jazzalyn.