Tom Aaker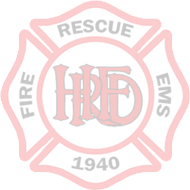 Division Chief of Training
Division Chief Tom Aaker joined the department in February 1996. Tom was promoted to Lieutenant on Feb. 21, 2004 and then seven years later to Captain on Feb. 11, 2011. On Feb. 8, 2013 Tom was promoted to Battalion Chief. Tom was named Division Chief July 2020. He has been certified as an EMT-B since 1997. Tom is the Division Chief in charge of Training for the department. He also assists with SCBA's, and Equipment as needed.
Tom Is State Certified Fire Officer II, Advanced Technician Firefighter, Operations level in HazMat, Trench, Rope, as well as Vehicle & Machinery. He brings many technical skills to the position including; Incident Command, EMS, Special Operations, Dispatch, Telecommunications, Technical Rescue, Fire Suppression, HazMat, Health & Safety, Strategic Planning, Fire Training Academy, and Officer Training.
Tom received the "Rookie of the Year Award" in 1996 and he was awarded the 2006 "HRFD Firefighter Choice Good Service Award". Tom's grandfather was the first Fire Chief for Otto Township Fire Department as well as one of the founding members. Tom and his wife Amber have two children, Piper and Tommy Jr.