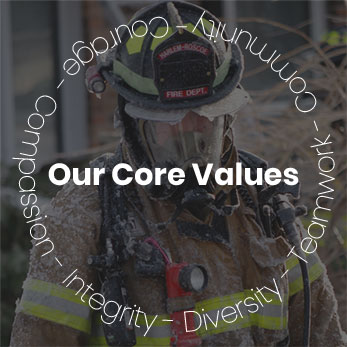 Welcome To
Harlem-Roscoe Fire Protection
Our Mission
The Harlem Roscoe Fire Protection District is dedicated to providing the highest standard of service to the community through prevention, training, education and emergency services. Our purpose is to save lives, reduce injuries, and protect property.

Our Vision
A progressive fire department providing professional levels of services.

District Boundaries
The Harlem-Roscoe Fire Protection District covers approximately 80 sq. miles responding out of 3 (three) strategically located fire stations serving approximately 35,000 residents. The organization is an all-hazards response fire department providing hazardous materials response, technical rescue response (structural collapses, trench rescues, confined space rescues, and above/below grade rescues), Water Rescue Response, and a Fire Investigation. In addition to fire and rescue the district provides Emergency Medical Services.