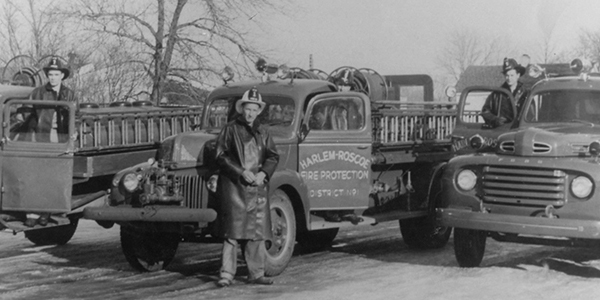 Apparatus photo taken in 1952
1930s era Tanker, Engine No.1, and Engine No.2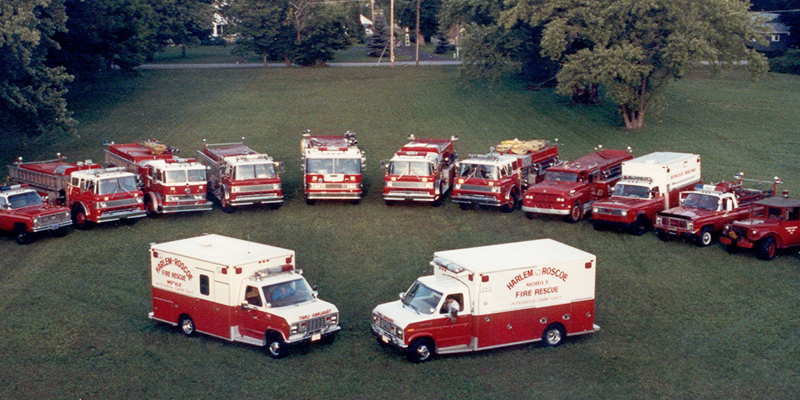 Apparatus Fleet
Photo taken in 1989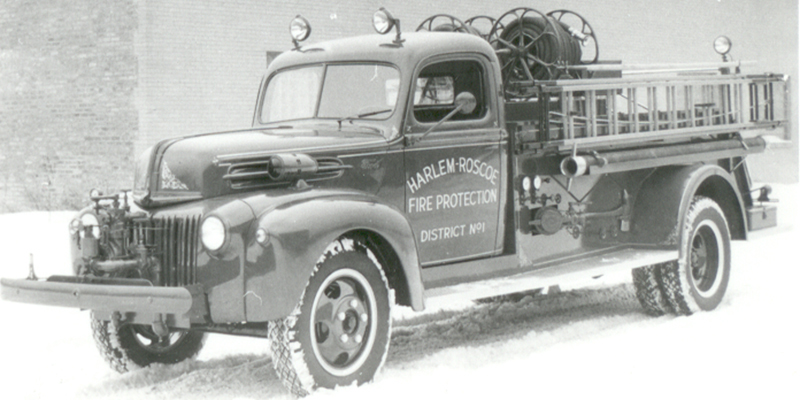 1944 | Engine No. 1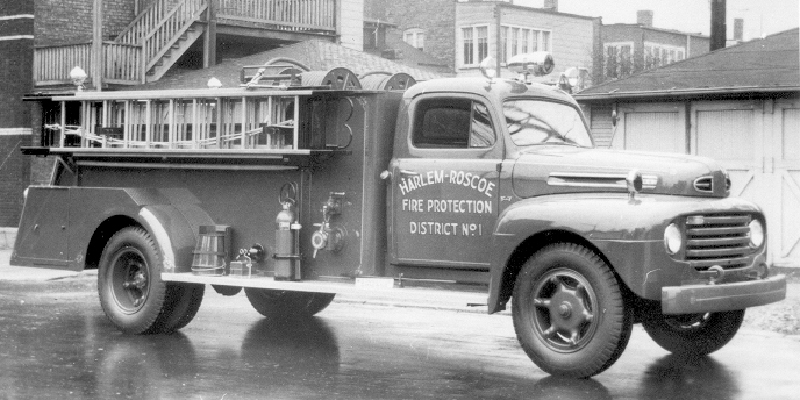 1950 | Engine No. 2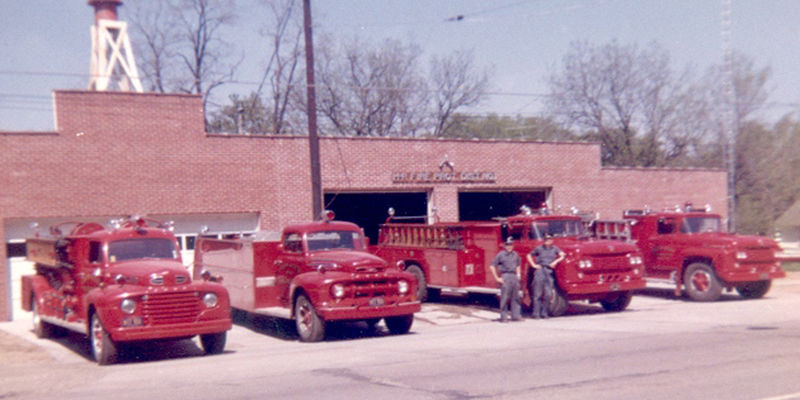 1960 | Engine No. 2, Tanker No.3, Engine No. 4 & Tanker/Engine No. 5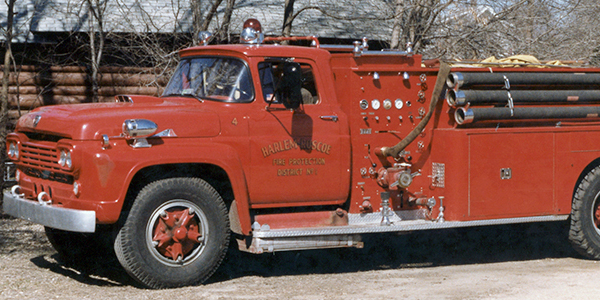 1959 | Engine No.4
Pierce 1,000 gallon engine with a Darby 3-stage, 750 GPM high or low pressure pump.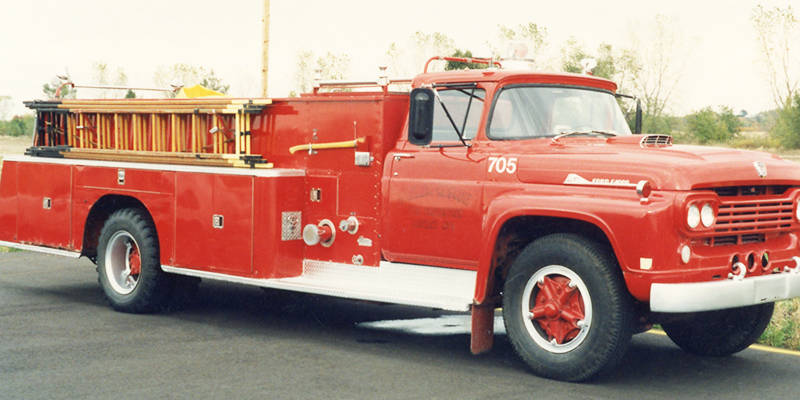 1959 |Tanker/Engine No.5
Purchased as a 1,000 gallon tanker and converted to an engine around 1964.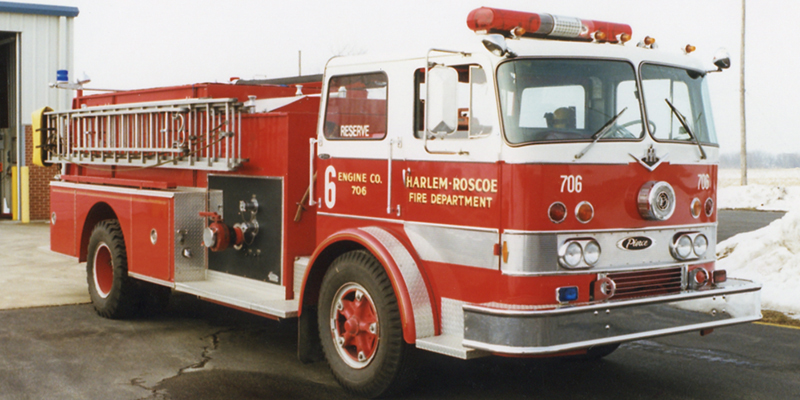 1968 | Engine No.6
International Harvester Chassis, 285 HP gasoline, V8. First truck to have cab over, and could carry four firefighters up front as well as two riding on the tailboard.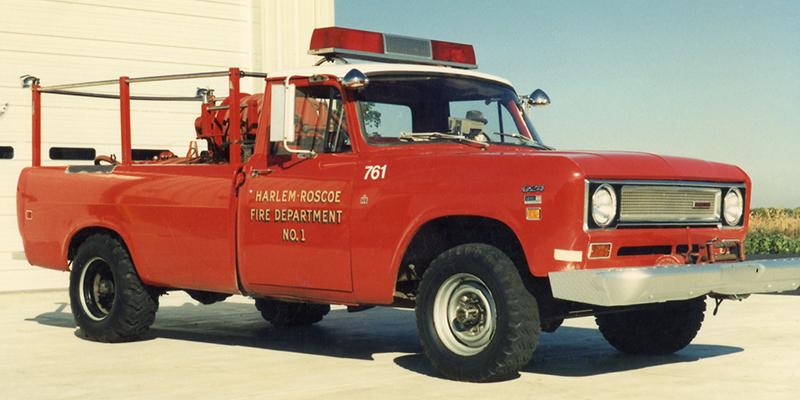 1970 International Harvest Grass Unit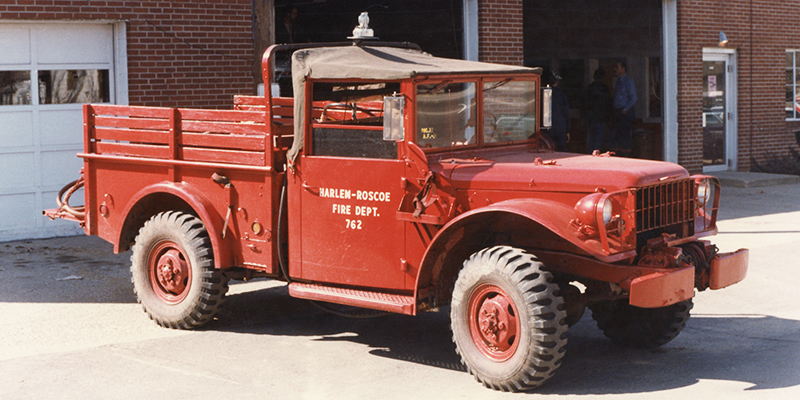 1952 |
A green surplus military vehicle given to the fire district by the Civil Defense. It was painted red and made into a grass truck. The truck had a winch, a plow, was loved by the firefighters.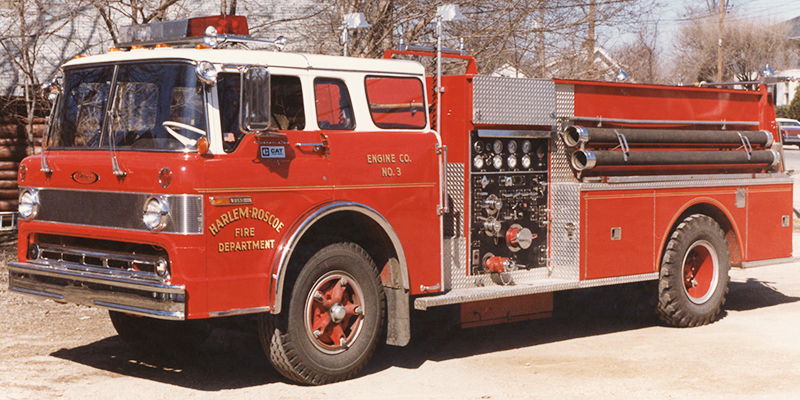 Engine No.3
1973 Ford C8000 chassis with 5-man cab and 1,000 gallon tank.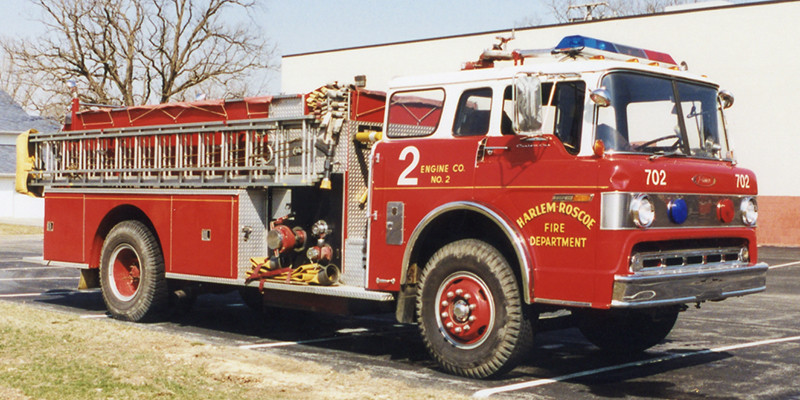 Engine No.2
1975 Pierce Suburban Pumper with a Ford D8000 chassis and 1,000 gallon tank.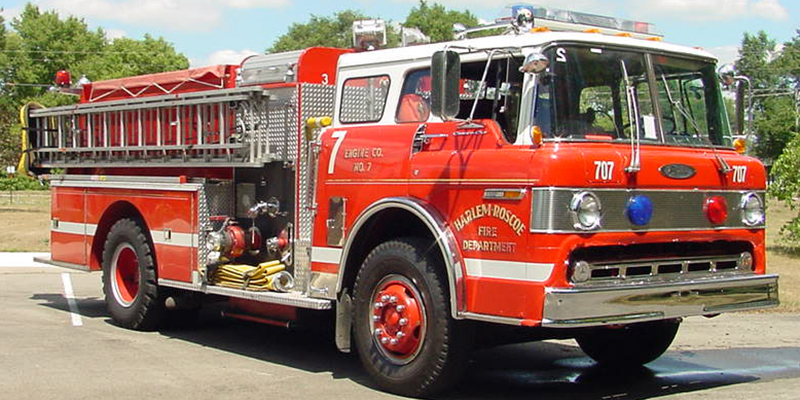 Engine No.7/707
1979 Pierce Engine with 750 gallon tank.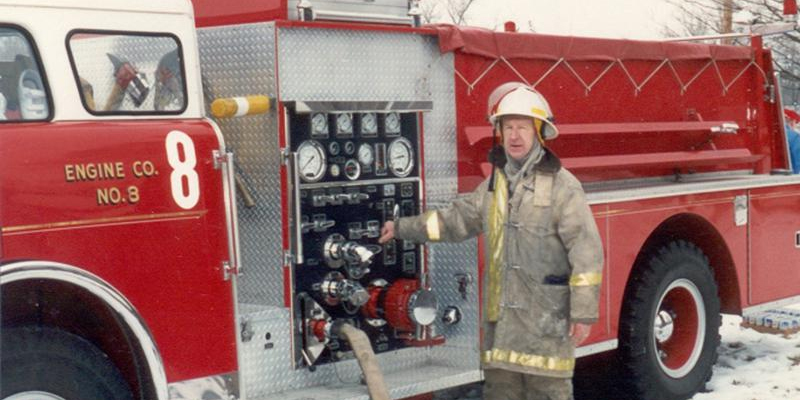 Engine No.8/708
1982 Pierce Engine with 1,000 gallon tank.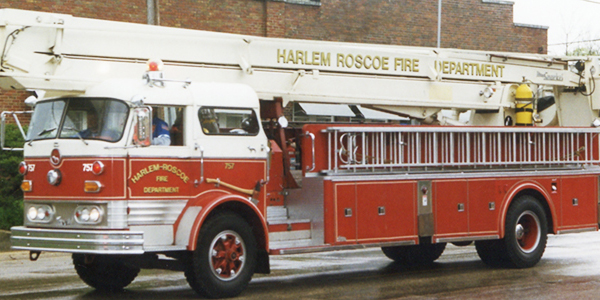 Aerial 757
In 1995 a used 1967 Mack Snorkel was purchased.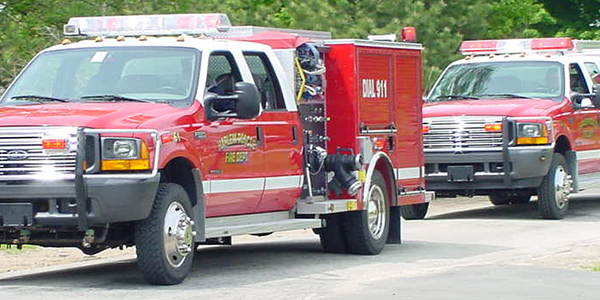 Minipumper 761
2000 Alexis Ford F550 Grass Unit and Minipumper 763 - 2001 Alexis Ford F550 Grass Unit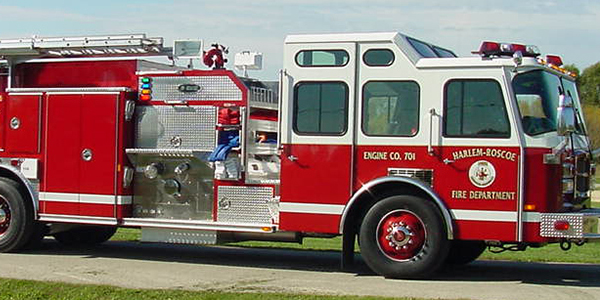 Engine 701
2002 E-One 1,000 gallon Engine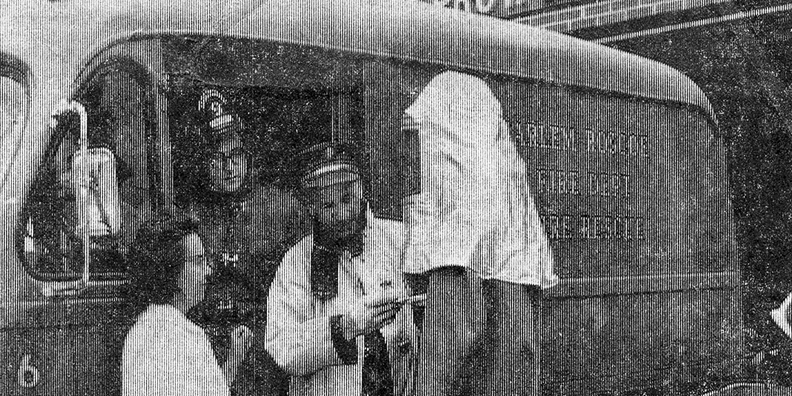 Rescue No. 6
A used bread truck was equipped for use as a rescue truck.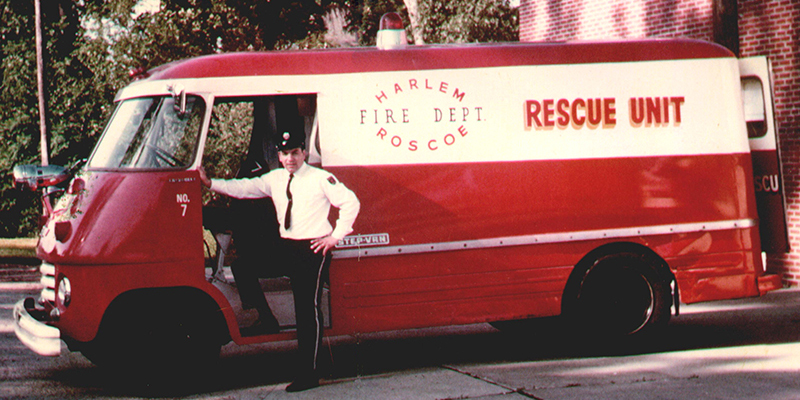 Squad No.7
Around 1965 a second bread truck replaced the first one.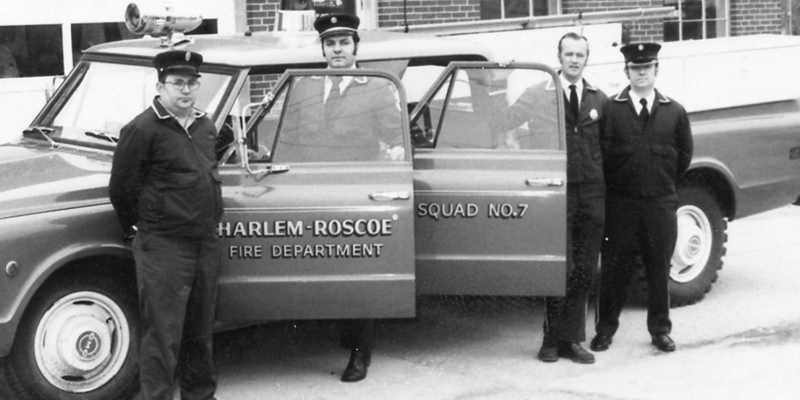 Squad No.7
A pickup with utility boxes replaced the bread truck.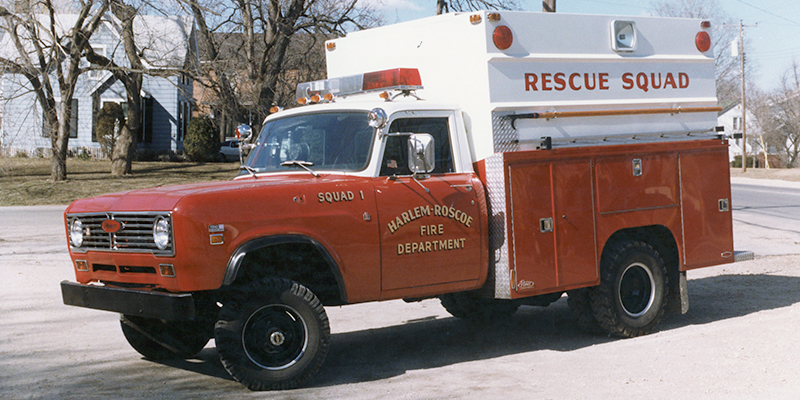 Squad No.1/741/742
1973 Pierce V8, four wheel driver with dual wheels on the rear. First truck that could carry a patient if needed.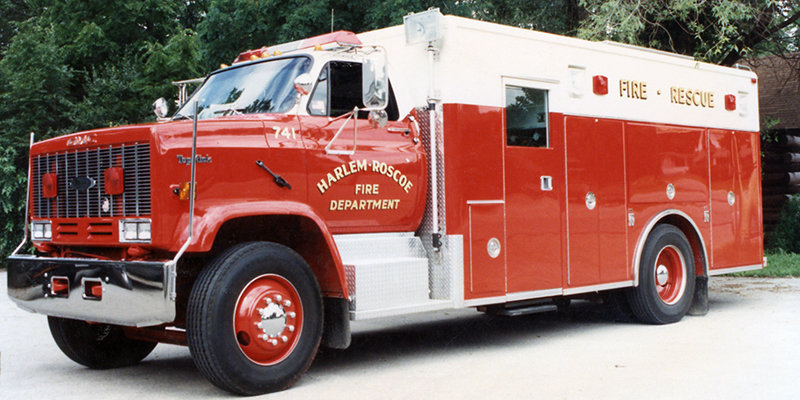 Squad 741
1989 26ft. Pierce Rescue Squad.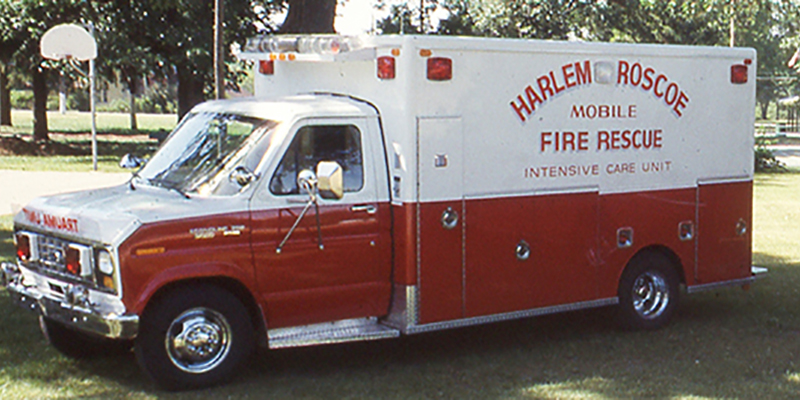 Trauma Units
The first unit cost $38,000 and carried $20,000 worth of equipment.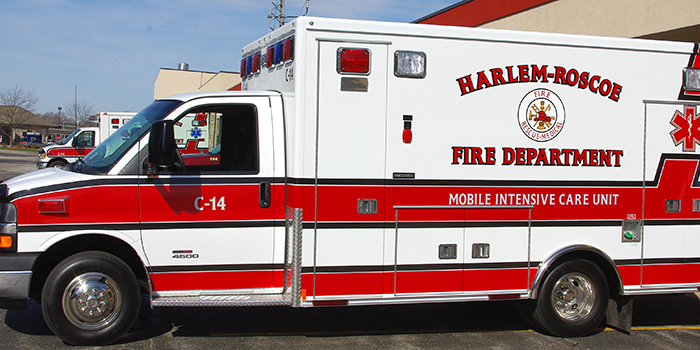 C-14
2010 Chevy Med Tec Ambulance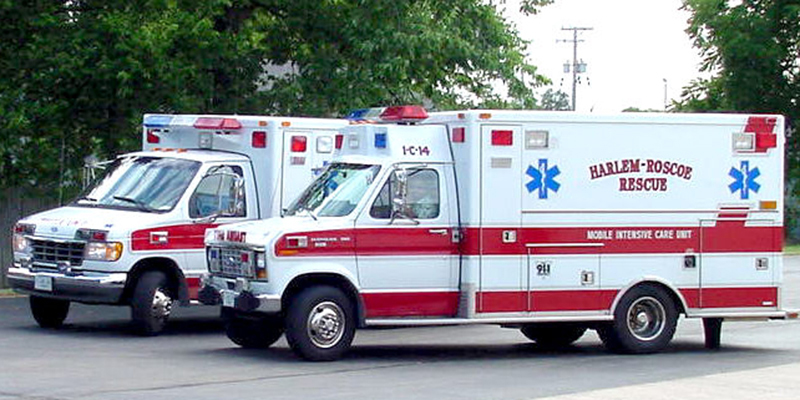 More Ambulances
Two ambulances add in 1990 and 1992 bringing the fleet to four. They would be replaced every few years to stay on the leading edge of comfort and care for the patients
Grass Unit 762
2003 Alexis Ford F550 Minipumper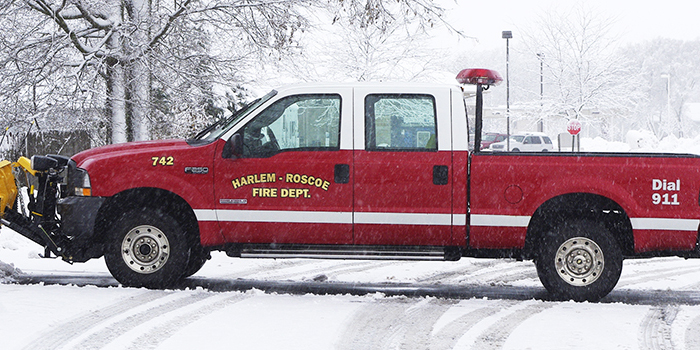 Utility 742
2003 Ford F250 PIckup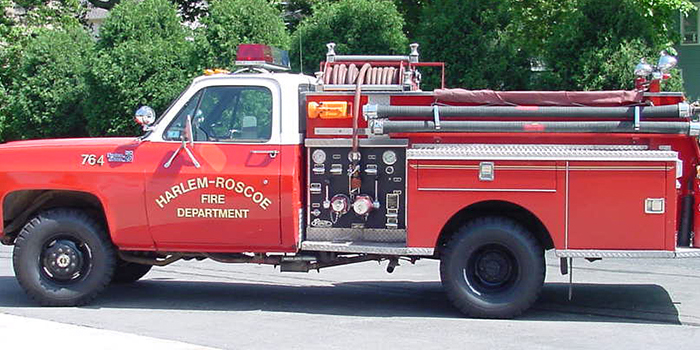 Grass Unit 764
1979 Chevy Truck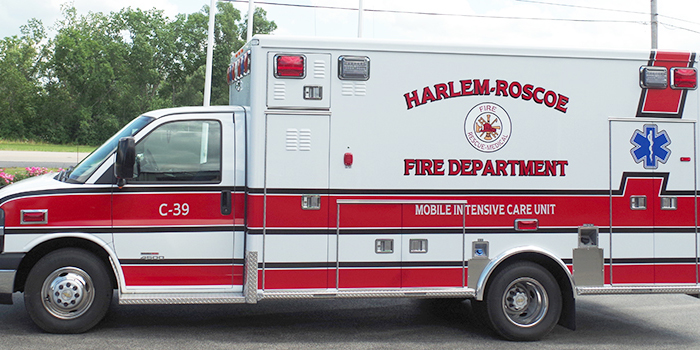 C-39
2012 Chevy Med Tec Ambulance