john donovan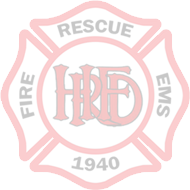 Battalion Chief
Battalion Chief John Donovan joined the department on December 15, 2001. He was promoted to Lieutenant on February 5, 2016, and then was promoted to Captain on February, 2017. He was sworn in as a full-time Battalion Chief on July 27, 2020.
John became an EMT-B in 2007 and an EMT-Paramedic in 2011 which he currently holds a State License. John is Illinois State Certified as a Fire Officer 1, FFII & FF III, HazMat Operations, Fire Service Vehicle Operator, Instructor I, and is State Certified Fire Investigator.
He has completed several fire related classes through IFSI such as Basic Aerial Ops, Basic Company Officer, and Commercial Building Ops along with other classes. John is a certified CPR/AED/First Aid Instructor through the American Heart Association and teaches community classes for the fire department. John is currently employed as the Manager of Electronic Health Records with Physicians Immediate Care since September 2000.
John and his wife Carol have four children, Corie (Kenny) Boris, Chelsea (Matt) Alejandre, Michael, and McKenna. They also have 2 grandchildren Wesley and Rylie.