Jeff Grant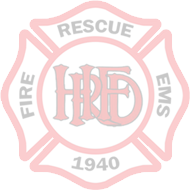 Division Chief of Training
Division Chief Grant was hired Battalion Chief when he joined as a member of the Harlem-Roscoe Fire Department on December 19, 2022. He was then promoted to Division Chief of Training on July 24, 2023. Jeff began his fire service career with the Rolling Meadows Fire Department in July of 1987. After entering the fire service, Jeff was hired in the first group of full-time firefighter/paramedics with the Lake Zurich Fire Department, in February of 1989. During a 33-year career in Lake Zurich, he served in many capacities in the department, but focusing on Training Division and Professional Development of personnel. Jeff was active in the specialty teams with MABAS Division 4 including the Dive Rescue, Hazardous Materials and the Specialized Rescue Team. He holds numerous certifications through the Office of the State Fire
Marshall from Fire Officer II, Instructor II, Training Program Manager, and technician certificates in the specialties of Haz-Mat, Trench, High Angle, Structural Collapse, and Confined Space rescue. In November of 2022, Jeff retired from the Lake Zurich Fire Department at the rank of
Captain/Shift Commander.

Jeff and his wife Wendy have one son, Maxwell, and two dogs Cooper and Axel.