Kevin Briggs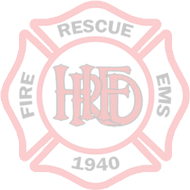 Deputy Chief of Operations
Deputy Chief Kevin Briggs was sworn in as a full-time HRFD Battalion Chief on July 27, 2020 and then was promoted to Deputy Chief of Operations on December 27, 2022
He joined North Park Fire Department in 2009 and has proudly served there for 11 years. He worked his way up from a firefighter to a Deputy Chief of Operations. Kevin joined The Chicago Rockford International Airport in 2013 as an ARFF firefighter. In 2014 Kevin was promoted to Deputy Chief of Training.
Kevin is Illinois State Certified as a Fire Officer 2, FF III/Advanced FF, Hazmat Operations, Fire Service Vehicle Operator, Instructor II, and NIMS 100, 200, 300, 400, 700, and 800. Kevin is certified as an EMT basic since 2009. Kevin has been involved in taking many classes in firefighting EMS and leadership throughout his career. Kevin is a 3rd generation firefighter.
Kevin and his wife Jessica have been married since 2010 and have three children, Kyle, McKinley, and Spencer Briggs.