Mike Jones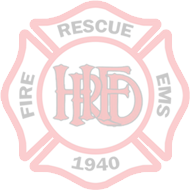 Battalion Chief
Battalion Chief Mike Jones was promoted to Battalion Chief upon joining the Harlem-Roscoe Fire Department on December 19, 2022.

Mike started his Fire Service and EMS career in mid 1999 as a volunteer for the Cerro Gordo Fire Protection District and Cerro Gordo Community Ambulance Service. Upon his inauguration into the field, Mike immediately began to pursue a formal education in Fire Science. Mike obtained his Illinois State EMT-Basic license in January 2000 and EMT-Intermediate in March 2000. Mike went on to obtain his EMT-Paramedic in January 2004, while working for Kirby Ambulance Service in Monticello, IL. In June 2004, Mike was promoted to the position of Operations Manager, which he held until resigning in May 2010 in order to focus on his HEMS career. In August of 2009, Mike was hired as a Flight Paramedic with OSF Life Flight in Peoria, IL, which has historically been a Nurse/Nurse flight program since its inception in June 1984. Mike was only the fifth (and last) paramedic hired for OSF Life Flight. Over the past 13 years, Mike has dedicated a large portion of his career to critical care medicine and HEMS. In November 2021, Mike decided to switch HEMS programs and joined Milwaukee Regional Medical Center's Flight For Life team, where he's currently based out of Burlington, WI.

Mike has also been a member of the Mid-Piatt Fire Protection District, Morton Fire Department, and IMERT. Mike was most recently a member with the Rockton Fire Protection District since 2013 and held the rank of Lieutenant since 2017. During his time with Rockton Fire, Mike was involved in the department's Technical Rescue Team (MABAS Division 8) holding certifications in Rope Rescue, Confined Space, Structural Collapse, Hazardous Materials, Water & Ice Rescue, and Dive Rescue. Mike is also certified as Instructor II. Prior to Fire/EMS, Mike was a veteran of the U.S. Air Force and a business owner.

Mike and his wife Carissa have six children: Trystan, Faithe, Gage, Cade, Gabriella, and William. They also have a grandson, Kolson.