Spencer Caruana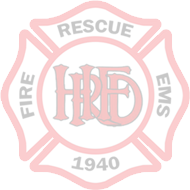 Lieutneant
Lt. Spencer Caruana was sworn in as a full time Lieutenant on December 27th 2022.

He joined North Park Fire Department in 2009 and proudly served as a firefighter for 7 years. Spencer was hired at the Chicago Rockford International Airport in 2014 as an ARFF firefighter & promoted to Captain of Training division in 2020.

In his free time he works as a Illinois certified home inspector and is an avid waterfowl hunter. Spencer and his wife Tara have been married since June of 2022 and also has a brother who is a career firefighter for the city of Galesburg, IL.

Spencer is Illinois state certified Fire Officer I, Advanced Tech Firefighter, Instructor I, Haz-Mat Operations, Vehicle Machinery Operations along with several other certifications. He has been an EMT since 2011 and will soon have an active role in recruitment for Harlem Roscoe Fire Department.