Taylor Larson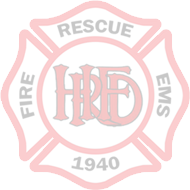 Lieutenant
Lt. Taylor Larson joined the Harlem Roscoe Fire Department in 2016. She was promoted to the rank of Lieutenant on June 27, 2022.
Taylor grew up in Roscoe graduating from Hononegah High School in 2011. Taylor went on to graduate from Beloit College in 2015 with a Bachelor of Science degree in Molecular, Cellular and Integrative Biology. Taylor became an EMT in 2016 and a paramedic in 2018. Prior to becoming an sworn member, Taylor was on the Community Emergency Response Team for HRFD. Taylor's certifications include Basic Operations Firefighter, HAZMAT Operations, FSVO, Ice Rescue Technician, CPR/AED and ACLS/PALS/PHTLS. Taylor became an EMS preceptor in 2022.
Taylor currently works full time as a contract firefighter and paramedic with HRFD through PSI and part-time at Blackhawk Farms Raceway as a paramedic.